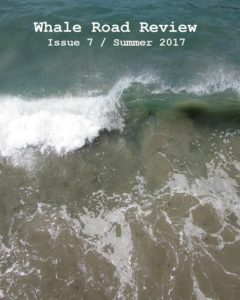 Welcome to our Summer 2017 issue! We've got baseball and soccer, astronomy and mythology, ekphrasis and erasure, mothers, manatees, and more.
Issue 7 features haunting new poetry and short prose by Lana Bella, Rebecca Guess Cantor, Lori Cramer, Jen Davis, Marnie Bullock Dresser, Beatriz F. Fernandez, Travis Hancock, Marci Rae Johnson, Allen C. Jones, Jen Karetnick, Laurie Kolp, George Longenecker, Sandra Marchetti, Michelle McMillan-Holifield, Tania Pryputniewicz, Christina M. Rau, and Cliff Saunders.
For your teaching and writing, this issue's pedagogy papers include a group renga project from Roy Beckemeyer and a storyboarding activity for revision from Barbara Krasner.
Finally, Mary M. Bryan reviews Andrew Seguin's chapbook NN, Sonja Johanson reviews Lizi Gilad's chapbook Hyperion: forest notes, and Ellen Sander reviews the album Skywriting with Glitter by Ellyn Maybe and Robbie Fitzsimmons.
We hope you'll enjoy these short pieces beside the pool, on a plane, after putting kids to bed, or any other time you can steal a few moments to let writing move you.
We're open for submissions of poetry and short prose for the month of June, and we're always open for submissions of reviews and pedagogy papers. Please see our guidelines and send some work our way.
Happy summer!