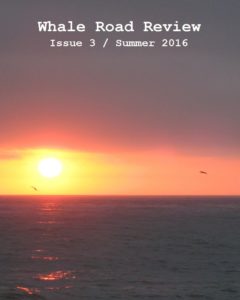 We were planning to release Issue 3 on June 1, but it's ready, and it's wonderful, and we just can't keep it to ourselves any longer. In the words of Olaf from Frozen, "Let's go bring back summer!"
This issue features back yards, pools, family, baseball, zombies, and much more from Michael Albright, Caron Andregg, Brian Baumgart, Anthony Frame, Katie Galvin, Sarah Ghoshal, Rashad L. Givhan, Sonja Johanson, Jen Karetnick, Carol Levin, Cathy McArthur, Janeen Pergrin Rastall, Kathryn H. Ross, Luci Shaw, Laura Lee Washburn, and Sarah Ann Winn.
This issue also features a zombie exercise for enhancing tone from Kristen Figgins and a week-long experimental writing exercise from Julie Platt. Finally, Brandon Jordan Brown, Samantha Duncan, and Kathrine Yets close out the issue with inside looks into new poetry books by J. Scott Brownlee, Heather Christle, and Wendy Vardaman.
Happy summer reading!