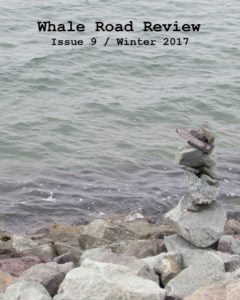 Our Winter 2017 issue is here, and we are honored to celebrate two years of publication with this gorgeous writing. Many of these pieces draw from winter imagery (snow, trees, darkness) and winter symbolism (aging, death), but they will lead you to beauty and will not leave you cold.
Issue 9 features new poetry and short prose by M. J. Arlett, Maggie Blake Bailey, Tammy Bendetti, Angela Doll Carlson, Barbara Crooker, Darren C. Demaree, Patricia L. Hamilton, Seth Jani, Janna Knittel, Cameron Morse, Sergio A. Ortiz, Martin Ott, Alison Palmer, Luci Shaw, Anya Silver, Kaytie Rose Thomas, Sheila Wellehan, Kami Westhoff, Anne Harding Woodworth, and Chila Woychik.
In pedagogy papers, Sarah Joy Adams shares a useful tool for character development, and Kristen Sipper-Denlinger offers a model for bringing college and elementary students together over poetry.
New poetry collections by Diane Lockward, Nance Van Winckel, and Heidi Czerwiec are reviewed by Rachel Dacus, Tanner Lee, and Benjamin Stallings.
We are also excited to include our first interview: N. West Moss spoke with Jordi Alonso about The Lover's Phrasebook, an illustrated poetry collection printed on detachable postcards.
We hope you will steal some time to read this issue. If you write, please see our submission guidelines and send us some of your work during our December reading period.
Warm wishes for your winter from all of us at Whale Road Review!
Leave a Comment